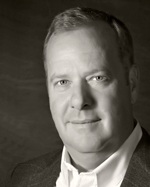 Michael Martin
Michael Martin is a co-founder and Chairman of BellTower Technologies LLC. Prior to BellTower, Mike co-founded Red Alert, a provider of network monitoring services. Under his leadership, forgoing debt and venture capital, Red Alert grew within 5 years to serve over half of the Fortune 1000 on a continuing basis. He served as CEO from Red Alert's inception in 1995 until its sale to Keynote Systems, Inc. in late 2000. Previously he held various engineering, sales and management positions at IBM and Nortel Networks. Mike was a President's Endowed Scholar at Texas A&M University.
Shaun Dawson
Shaun Dawson is a co-founder and Senior Vice President for Development at BellTower Technologies. Previously, Shaun served as a software developer at Red Alert, and later as Director of Technology for the Red Alert division of Keynote Systems. Prior to Red Alert, he was the lead Developer and Systems Administrator for Matrix Information and Development Systems (MIDS – later Matrix.Net), where he specialized in Internet performance monitoring. While there, he developed a patented algorithm for detecting Internet performance events. Shaun also co-founded Cyrano Interactive, an interactive multimedia development company, and founded Penguin Air, an aviation software company. He is the author of 'The Last Bounty Hunter', a PC version of a popular arcade game, released by American Laser Games. Shaun was a National Merit Scholar and holds a B.S. in Electrical Engineering from the University of Texas at Austin.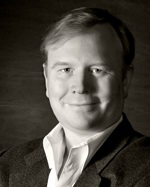 Tim Klein
Tim Klein is a co-founder, Vice President and Acting Vice-Chair for Development at BellTower Technologies. Prior to co-founding BellTower, Tim co-founded Red Alert, serving as Red Alert's Chief Technology Officer until Red Alert's sale to Keynote Systems, Inc. in late 2000. Previously, he was a software researcher for Texas Instruments, and a software engineer for Lexis-Nexis, where he co-invented a patented system for specialized natural language processing. He was a National Merit Scholar, and holds an M.S. degree in computer science from Ohio State University, as well as two Bachelor's degrees.
Mike Lee
Mike Lee is a Director and General Manager of BellTower Technologies. Mike is a 30-year veteran of IBM where he most recently led IBM's North America Channel Sales Engineering team and was responsible for delivering $1B in revenue through IBM's Channel via product adoption and sales support. Mike holds a Masters in Project Management from George Washington University.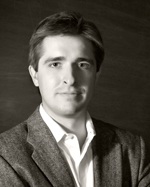 Alexey Karasev
Alexey Karasev is the Director of Operations at BellTower Technologies. In this capacity, Alexey is responsible for structuring and overseeing the day-to-day operations at the corporate and system administration levels, as well as managing the implementation of service to our new client accounts. Prior to joining BellTower, he served as a Senior System Administrator at Keynote Systems. Previously, he was a Product Marketing Specialist for Ericsson's Mobile Internet Solutions Group. Alexey holds an International Management degree, summa cum laude, from State Technical University of St. Petersburg, Russia, and earned his MBA from the University of Texas at Dallas.
Susan Linn
Susan Linn is the VP of Industry Relations at BellTower Technologies. Prior to joining BellTower, she was Director of Regulatory & Technical Services for Sysco Corporation, where she managed food recalls for 17 years. Susan has over 30 years of experience in the food industry including Food Safety, Quality Assurance, Product Development and Regulatory positions. She holds a B.S. in Food Science and Nutrition from California State University, Northridge and a M.S. in Food Safety from Michigan State University. She is a member of the Institute of Food Technologists and the International Association for Food Protection.
William D. Elliott
Bill Elliott serves as legal counsel for BellTower Technologies LLC. Elliott is past chair of the Board of Directors of the State Bar of Texas, past chair of the Finance Committee and past member of the Executive Committee. He is past chairman, Section of Taxation, State Bar of Texas, and past president of the SMU Law School Alumni Association. A native of Sherman, TX, Elliott holds law degrees from Southern Methodist University School of Law (J.D. 1973) and New York University School of Law (LL.M. in Taxation 1974).
Clay Cipione
Claymon A. Cipione brings a lifetime of development and operational experience to the board of BellTower Technologies. Most recently, Cipione was Corporate VP and CIO of AMD, a global provider of innovative processing solutions in the computing, graphics and consumer electronics markets. Prior to that, Cipione co-founded Newisys, a server and storage company based in Austin, TX (later acquired by Sanmina-SCI in 2003). He was also senior vice president of software development at America Online (AOL), where he led the company's world-class team of 800 software developers whose work supports the communication needs of its 35+ million users. He spent 25 years at IBM where his last assignment was the creation of AIX and the RS6000.
James S. Dyer
Jim Dyer holds the Fondren Centennial Chair in Business at the McCombs School of Business at The University of Texas at Austin, where he has been a professor since September 1978. Dr. Dyer served as the Chair of the Department of Information, Risk, and Operations Management at the McCombs School of Business from 1988 to 1997. Dr. Dyer's research and teaching interests include risk management and capital budgeting. He has published three books and more than sixty articles on risk analysis and investment science.
Dr. Dyer has consulted with a number of companies regarding the application of decision and risk analysis tools to a variety of practical problems, including the Jet Propulsion Laboratories, the RAND Corporation, AEP, IBM, PEMEX and the Department of Energy. He received a BA degree in physics in 1965 and a PhD degree in business administration in 1969, both from The University of Texas at Austin.